Community Works supports organisations and the communities they serve to put their ideas into action
We Help to:
Evaluate and Learn
COMMUNITY WORKS is a creative company working for evidence-based social development

Develop Strategies
Build plans for the future based on assets, gaps, opportunities and priorities.
Design, Implement and Scale Initiatives
Build best practice based on evidence.
EVALUATE AND LEARN
Build expertise by engaging communities to generate better projects and services.
Manage Conflict
Build skills and structures to engage with conflict effectively and productively.
Communicate
Build communities of practice by sharing experience visually, creatively and powerfully.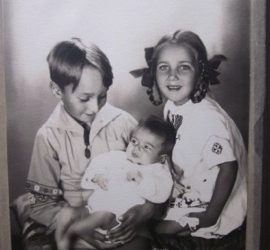 World Refugee Day. My mother was not a refugee, but she wanted to be. My mother was not a refugee, but she wanted to be. Her family applied for protection visas to escape the war unfolding all around them in Europe, but by the time they gained entry to the United...



Phone
+61 (0) 3 9005 7341
Address
313/757 Bourke Street
Docklands
Victoria 3008
Australia