Publications
Community Mental Health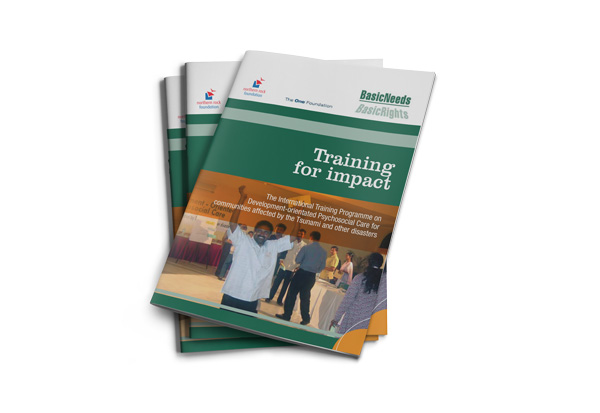 Training for Impact
This publication describes the process by which BasicNeeds used its experience of establishing mental health services in tsunami-affected communities in Sri Lanka to create a training model which established new mental health initiatives in other affected locations.
Suicide and Social Media
This report presents the results of a literature review, Internet search, and stakeholder consultation investigating the use of social media in suicide prevention.
Survey of potential partners
The aim of this survey is to identify organisations, groups and projects around the world that, like the Young and Well Cooperative Research Centre, are working in the space of young people, mental health and wellbeing, technology and research.
STRONGMINDS TOOLKIT
Community Works collaborated with StrongMinds to develop a Group Talk Therapy Toolkit.  The toolkit contains information, procedures and training tools that enable facilitators, supervisors, and directors to implement the StrongMinds model.