Steve Fisher
Director of Community Works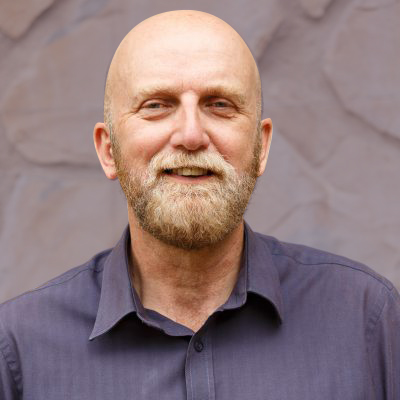 Steve is an experienced practitioner in the non-profit and social enterprise sectors. Before establishing Community Works, he was Marketing Director, Operations Director and Deputy Chief Executive of Practical Action, an international NGO that addresses poverty through technology. He was Chief Operating Officer of the Centre for Appropriate Technology, a national Indigenous organisation in Australia, and Asia Director of BasicNeeds, an international organisation that focuses on mental health and development.
Steve has been appointed an Honorary Fellow at the School of Social and Political Sciences at the University of Melbourne since 2016, where he teaches on the Masters in International Development. He was formerly a board member of Intermediate Technology Consultants, the Colombian Children's Foundation and Remotebiz and he was the Chair of the Mental Health Association of Central Australia.
Steve is an advisor to multiple organisations, notably Ninti One (since 2008), the World Psychiatric Association (since 2014), ConnectED (since 2018).  His management expertise includes professional coaching, staff management, strategic development and attracting resources for new ventures. He has been a member of successful start-up teams that attracted major investment from multiple sources including the CRC for Remote Economic Development ($32m), the Young and Well CRC ($35m) and CitiesRISE ($14m).
Through the experiences summarised above, Steve has developed a range of specialised skills including in development practice, NGO strategy, scaling successful programs, community mental health, participatory research, monitoring and evaluation for social development programs, community development and appropriate technology. As a facilitator of over 300 workshops in a range of settings in Australia (especially with remote Aboriginal communities), the Pacific, South and South-East Asia, Africa and Latin America, he is accustomed to working through complex issues with multiple participants. Steve is considered an ethical and considerate professional who is open, inquisitive and a critical thinker. He is a strong writer and also a fluent speaker of Spanish.